The key is "keep it simple". Nothing will date a portrait in years to come more than bright, trendy clothing.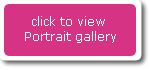 Portrait Photography
Our system of portraiture is very simple and designed to offer you maximum flexibility. Initially, Linda will take a selection of portraits for you to choose from and once you see them, it is only at that stage you decide what you want to end up with.
You will see your portraits projected up on the wall and we are able to show them to you in all the different sizes available, so there is no chance of ending up with something bigger or smaller than you had wanted.
What to Wear
Ideally, you want your faces to be the first thing you see, so make sure your clothes won't dominate the picture. With groups, try to keep to one two colours which blend together and avoid having any one person in a colour of outfit which will stand out from everyone else. If you are going for a contemporary look, keep everyone in plain pastel colours. If you prefer a more traditional portrait, then keep everyone to plain darker tones.